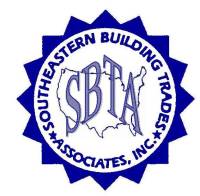 Online Courses: GSWCC Recertification




These online courses are designed specifically for recertification requirements set forth by


                      the GA Soil and Water Conservation Commission
. 
Important... Please Read Carefully...

1) Effective July 1, 2013, the GSWCC Board voted to change the Commission's 90 Day Grace Period Re-certification Policy.  Under the new policy, individuals seeking to extend or renew an expired certification, regardless of how long a certification has been expired, must now only take four (4) hours of continuing education.

In other words, you no longer have to retake the initial certification exam if you do not renew with the 90 day grace period of expiration.  All you have to do is take an approved 4-hour ce class.

2) Once you complete the course we will provide the completion information to the GSWCC.  The GSWCC now requires you to submit Verification of Lawful Presence for certification.   This requires you to mail notarized documents to the GSWCC.  We recommend you mail these documents as soon as possible so that it does not interfere with the renewal of your certification.  Please go to the following website for specific instructions on this new requirement.  The website will open in a seperate browser window so you can view and print the required documents.  Once printed, you can return to this window to complete registration for the course.

Topics:

1)  Soil Classification and Testing

2)  Confined Spaces and Trench Safety

3)  BMP's : Vegetative & Structural

4)  Changes in the Law

4 hours

Registration Fee is $80

**This course meets the criteria for Level 1A or 1B continuing education for the GA Soil and Water Conservation Commission and is approved for 4 hours of instruction**

This course will meet the ce requirements for either your 1A or 1B recertification.

GSWCC Level 1A/1B Recertification Course

Course are being updated and will be available soon

Topics:

1)  New Practice: Compost Filter Socks

2)  Oyster Shell Stabilazation

3)  BMP's : Vegetative & Structural

4)  Changes in the Law

4 hours

Registration Fee is $80

**This course meets the criteria for Level II continuing education for the GA Soil and Water Conservation Commission and is approved for 4 hours of instruction**

GSWCC Level II

Recertification Course

Courses are being updated and will be available soon