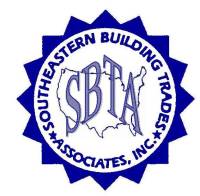 Online HVAC Courses

HVAC courses are designed specifically for Heating and Air Conditioning contractors.  Courses approved for Alabama are followed by the letters AL, for example, Conditioned-Air Trade Course AL1.  Later in the registration process you will be asked to select a course from a list, please make sure you select the correct course for your state.

Topics:

1)  C-A Trade Issues

2)  OSHA Eye Protection

3)  Unemployment Insurance

4 hours

Registration Fee is $80

Check back frequently!

New classes will be added online regularly.

Topics:

1)  History of Ice and Cooling

2)  Hearing Protection

3)  Roughing In:  Composite Lumber and Steel

4 hours

Registration Fee is $80

Topics:

1)  Metering Devices

2)  Ammonia Refrigeration

3)  OSHA Hand Safety

4 hours

Registration Fee is $80

Topics:

1)  Metering Devices and Heat Pump Charging

2)  Workers' Compensation

4 hours

Registration Fee is $80

Topics:

1)  Fuel Gas Code Changes

2)  OSHA Confined Spaces and Heavy Equipment

4 hours

Registration Fee is $80